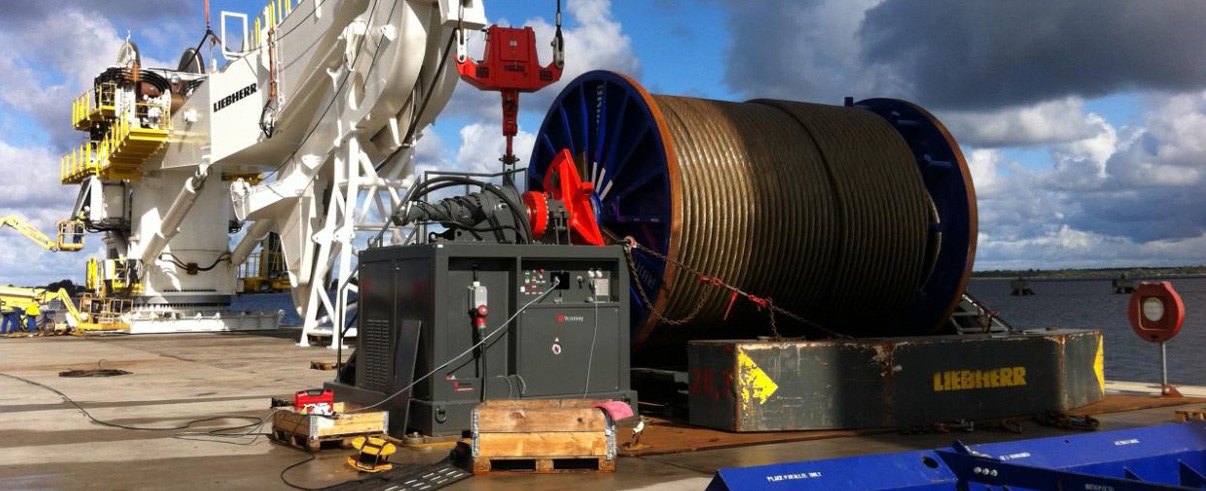 Cable winding machines
Why choose a Venrooy cable winding machine?
A cable winding machine are indispensable for winding cables quick and efficiently. With such a machine – manual, semi-automatic or automatic – you save on labour and time, and therefore on costs. Even when you do not frequently wind cables, but 'only' at fairly regular intervals, a winding machine can be an interesting option.
The Venrooy Cable Equipment winding machines can be used to wind may types of cable, ranging from rope and electrical cable to hoses and steel wire of any conceivable diameter and length. This is ideal for wholesalers that supply cable from stock at desired lengths, for leasing companies to enable them to neatly roll up and store their leased cables after use, and for companies that often work with cables, ropes and steel wires in, for example, the infrastructure and offshore sectors.