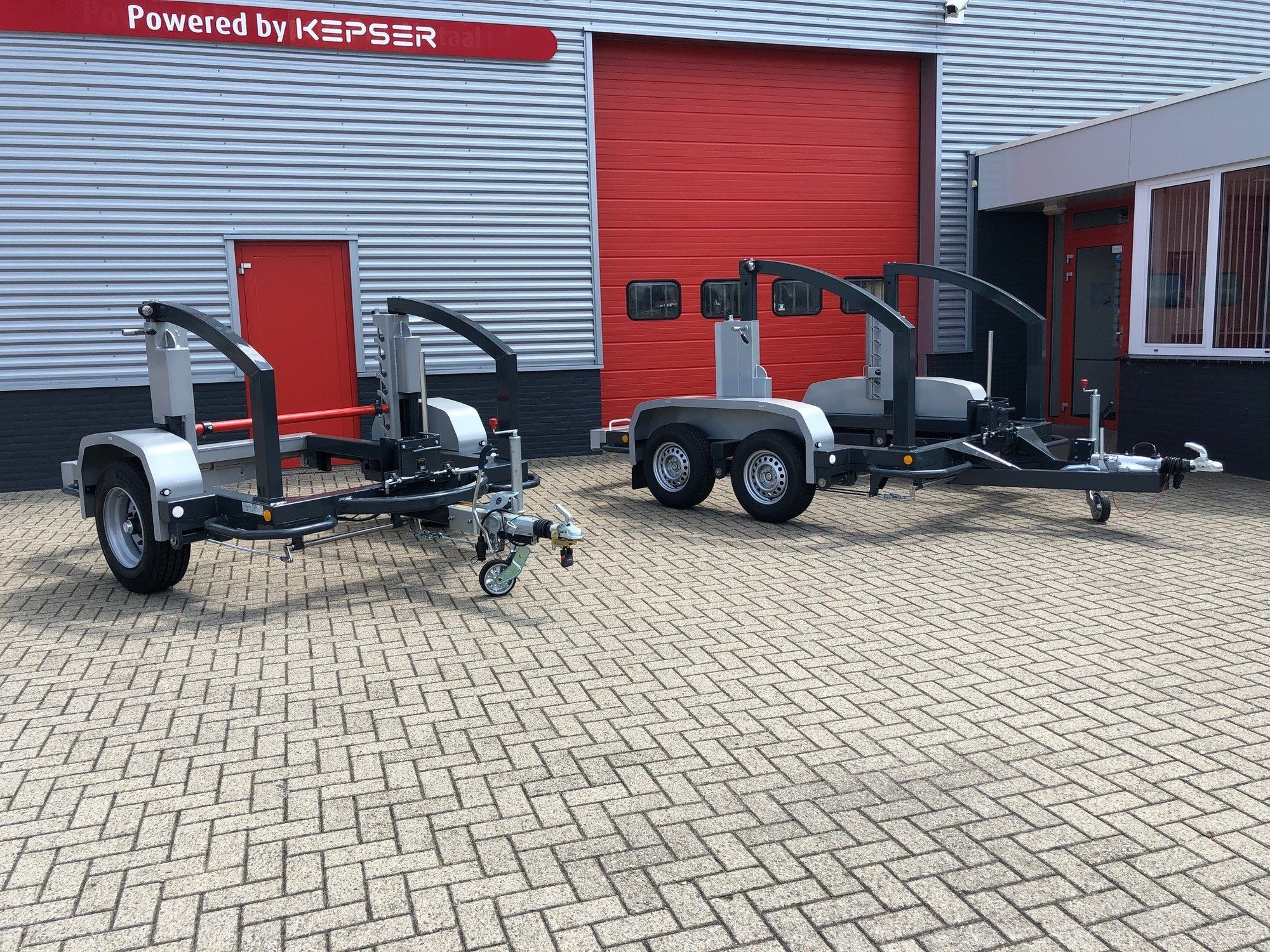 Fast traffic cable drum trailer
Venrooy Cable Equipment offers various types of cable drum trailers that are approved for fast traffic. These cable drum trailers have a number plate and are permitted on public roads. If your cable drums need to go by road a lot and cover long distances, in most cases the fast traffic cable drum trailer is the best option. These Venrooy Cable Equipment trailers comply with the requirements set by RDW (National Vehicle and Driving Licence Registration Authority), are safe and sturdy and can be expanded with various options, such as a finish in your corporate colours, front and rear side bars and a hydraulic cable rewinding machine.
Would you like to know more about the repair and maintenance of your Venrooy reel truck? Then view our repair and maintenance information and submit a service request.